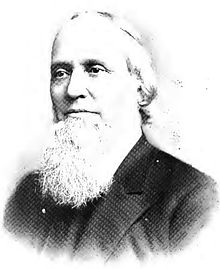 William Alfred Passavant (1821-1894) was the zealous home missionary who became the great 19th century pioneer in social services among American Lutherans. Born in Zelienople, Pennsylvania, Passavant was for decades involved in forming synods and establishing congregations.
But his heart went out to the poor and suffering of the communities in which he worked, largely in western Pennsylvania and the states immediately west of Pennsylvania. In 1846 his visit to deaconess institutions in Germany turned his ministerial zeal toward helping the poor, the suffering, the orphans and the whole range of concerns for the most needy people in American communities. With scarce resources (small gifts from Christians to whom he appealed), and with zeal and strong faith that "the Lord will provide," he established numerous hospitals and orphanages, starting with his home community at Zelienople and extending as far as Chicago and Milwaukee in the west and Mt. Vernon, New York in the east. He introduced deaconesses from Germany to work in these institutions. His publications, The Missionary and later The Workman were widely read and influential.
To sum it up, by his zeal, by his ability to inspire people, by his vision of Christian service to the needy ones, by his confidence in the Lord's guidance and support, Passavant became the pioneer leader and builder in the continuing-to-this-day strong tradition of Lutheran Social Services.